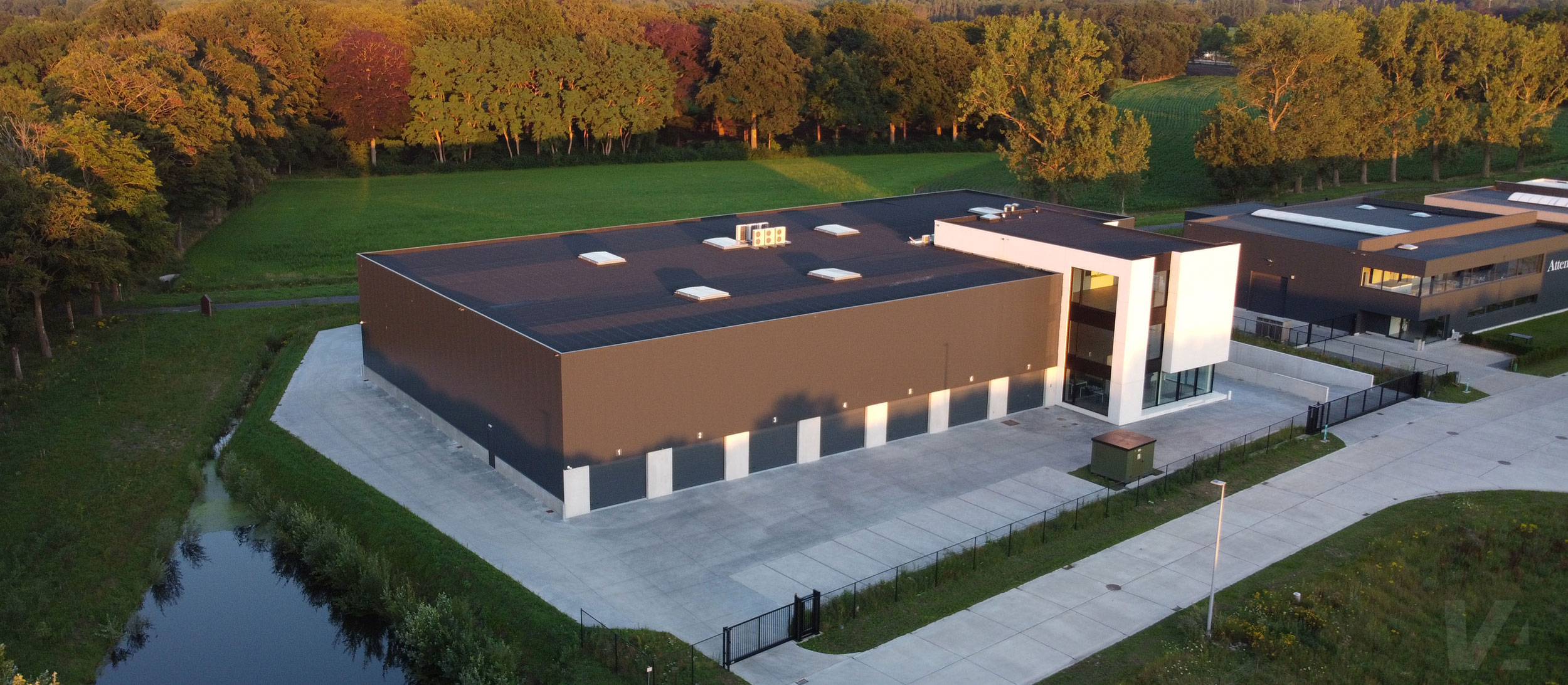 Wholesaler for veterinarian and pharmacist
Vetria bv is a recognized wholesaler within the pharmaceutical sector, specialized in the daily supply of veterinarians and pharmacies. We distribute all kinds of products from medicines, vaccines, pet food, food supplements, medical equipment to animal toys.
If you are a veterinarian or pharmacist, please contact us for supplies for your practice or pharmacy. Contact our wholesaler for more information and a proposal tailored to your practice or pharmacy.
Contact our distribution department
Distributor of pharmaceutical products
Naast onze activiteiten als groothandelaar stellen wij onze distributiediensten ter beschikking van nationale en internationale bedrijven die geloven in een partnership voor de verdeling van hun producten.
Bent u een grote of kleine KMO die instaat voor de productie en/of verkoop van één of meerdere producten, dan zijn wij ongetwijfeld uw ideale partner wanneer u op zoek bent naar een kwalitatieve en betrouwbare distributeur voor snelle en correcte leveringen bij uw klanten.
Wij voorzien dagelijkse leveringen bij honderden dierenartsen en apotheken vanuit ons distributiecentrum te Beernem.  … Zo kunt u zich 100% focussen op de verkoop terwijl wij voor u de distributie regelen.
Digital ordering
Vetria BV is a market leader in digital order processing within the veterinary sector and found the perfect match with MaggieWeb as the most progressive digital ordering platform for veterinarians. MaggieWeb is at your service 24/7 via www.maggieweb.eu, you just need to have an account.
Dynamic stock
Based on various parameters, stock is always adjusted according to customer demand and product quality or shelf life. Therefore, we do not stock all products but we absolutely stock all current products used by more than 900 veterinarians.
Delivery to the customer
After a correct preparation of your order in the warehouse, a correct follow-up of your delivery follows. Products ordered in the morning are delivered the same afternoon throughout Flanders. Whenever your order is delivered, you will be notified via MaggieWeb or you will receive a text message in advance to announce a delivery to the address of your practice.
Traceability
Each product within our warehouse has a unique barcode. This ensures a perfect warehouse management but also a perfect traceability of each product. As a customer, you therefore enjoy correct deliveries and never receive products with a shelf life of less than 2 months, unless you gave your approval by telephone.
Software support
Within our wholesale business we have sufficient expertise to support you in the field of IT within your practice. As a customer, you not only make use of our extensive web service, but we also offer you our expertise when you are thinking about your own website, web shop or professional stock management of your drug depot.
Permanence
A veterinary practice needs flexible support. We are available daily from 8:00 am till 6:00 pm. On Saturdays we offer our on-call service where we are available from 8:00 am to 12:00 pm. Only on Sundays and holidays we are closed but then you can contact us by email.
respecting imposed temperature of each product
Pick locations between 15° and 25°
Distributed over two floors and six different zones, we have a capacity of about 45,000 pick locations for piece goods.
Pallet locations between 15° and 25°
Our pallet rack has a capacity of about 848 pallet spaces for bulk goods.  We have room to install more pallet racks if needed.
Pick locations between 2° and 8°
Thanks to our 400m³ capacity cold store, we have a capacity of 332 pick locations and 20 pallet locations.
Daily deliveries throughout Flanders and neighboring regions
Ordered in the morning, delivered in the afternoon
We have our own logistics service and a team of drivers who leave daily from our distribution center to all corners of Flanders and neighboring regions.  In order to guarantee optimal service, each region has its own departure time. The closer to our company, the shorter the time span between departure hour and delivery hour.
Our absolute focus is on fast daily deliveries within West and East Flanders but we are also particularly active withn Antwerp, Limburg and Flemisch Brabant (deliveries within 8 hours).
In all neighboring regions, we provide one or two deliveries per week, depending on the nature and size of the order.  For these customers, we deploy our own logistics services or send the goods through our external carriers.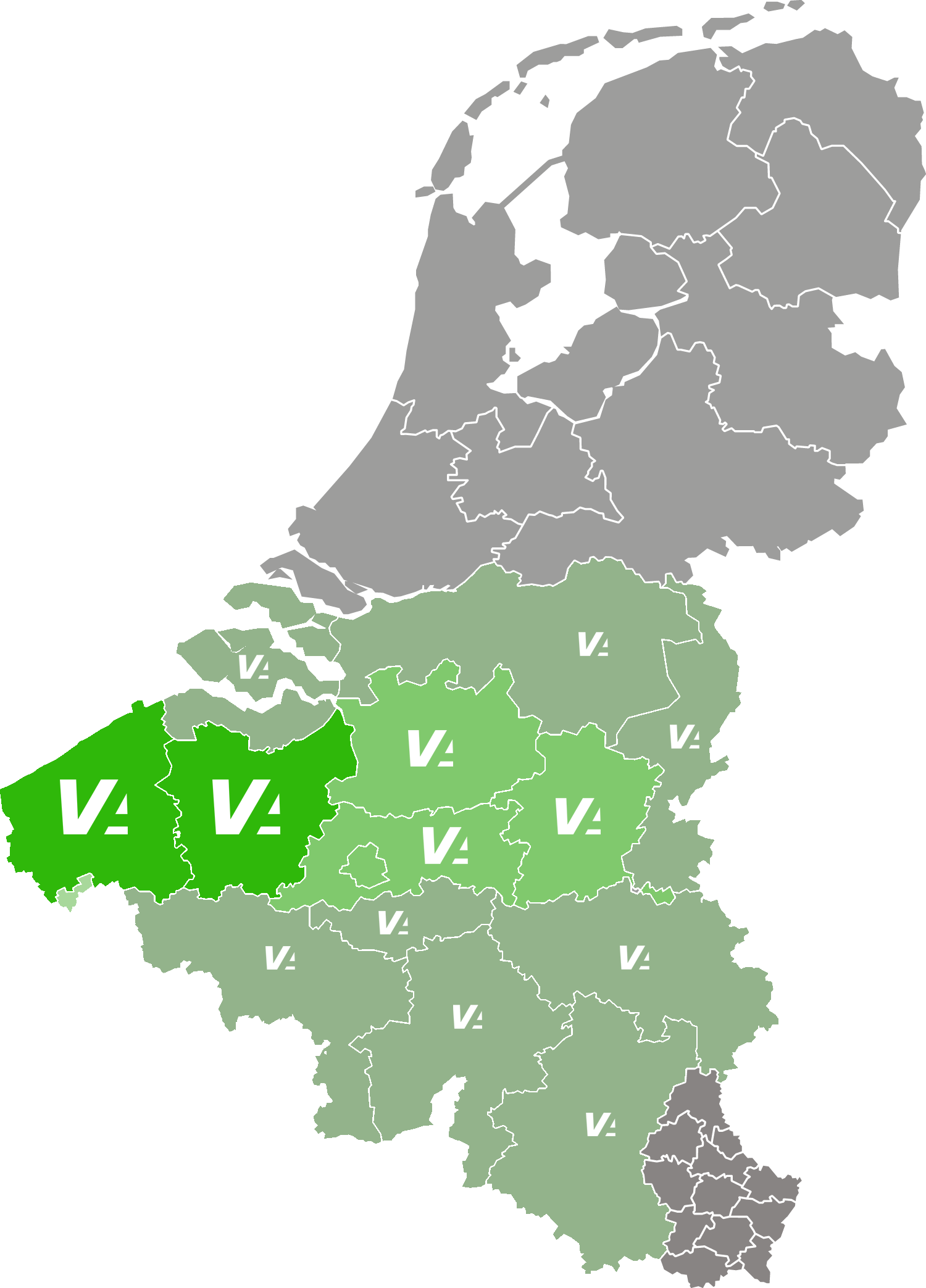 Our staff, always at your service
Lieven De Marez
General manager
Stefaan Tanghe
Sales manager
Mireille Lyphout
Customer service
Peter Garmyn
IT & Business development
Stefaan Garmyn
IT & Software development
Nicholas Vanraes
Warehouse
Anthony Bauwens
Warehouse
Robrecht Vandesande
Warehouse
Do you wish to receive our newsletter?

Corporate headquarters
Parkstraat 2
8730 Beernem
Distribution center
Industriepark Oost 7
8730 Beernem
Contact details
Tel. +32 50 79 99 99
Email: info@vetria.eu
Company VAT
BTW BE 0437.929.363
Opening hours
From Monday to Friday
8:00 – 12:00 | 13:00 – 18:00
Saturday
8:00 – 12:00
Closed on Sundays and holidays